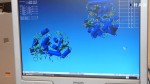 Teuntje, Stephan en Amanda zijn studenten Bio-informatica aan de Hogeschool van Arnhem en Nijmegen (HAN). Ze vertellen ons in deze video meer over Bio-informatica. Zoals waar ze mee bezig gaan achter die computers.
Interessant om dat zo eens van nabij te horen en vooral ook te zien.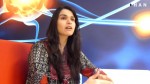 Samara Rosendo Machado is 2nd year Bachelor HAN Life Sciences. She comes from Brasil. In this video she tells us about the program, the difference in the years, teachers, topics, the life in the Netherlands, placement, internship, graduation, specialization, minors and bicycles


A great detailed story from an international perspective.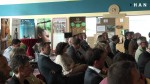 De HAN organiseerde donderdagmiddag 25 april 2013 in Arnhem het seminar en bedrijvenmarkt 'Duurzaam bouwen, een kwestie van doen' Het thema van deze middag was Ecologisch en Bio-based materiaalgebruik. De middag werd mede aangeboden namens de Europese projecten CAP'EM en SIA RAAK. De middag begon met een bedrijvenmarkt, waar tal van ondernemingen hun uiteenlopende activiteiten [...]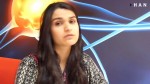 Samara Rosendo Machado 2nd year Bachelor HAN Life Sciences tells us more about the ASTP and CEAS Talent program. http://bit.ly/astp-coast http://www.han.nl/opleidingen/bachelor/en/life-sciences/vt/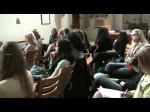 Hieronder vind je de foto's, video's en tekst van het HAN Juridisch Dictee 2013 van HBO Rechten.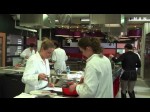 In deze video kun je zien hoe studenten van de HAN bezig zijn met het maken van een heerlijk tomatensoepje en het voorbereiden van puree en een kophaasje. Dit alles in de workshop koken van de opleiding Voeding en Diëtetiek van het Praktijkhuis.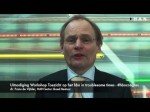 Workshop 14: Toezicht op het hbo in troublesome times Toelichting door: Frans de Vijlder (Hogeschool van Arnhem en Nijmegen) Presentatoren workshop: prof. mr. Pieter Huisman (Haagse Hogeschool, Academie voor Bestuur, Recht en Veiligheid) en dr. Frans de Vijlder (Hogeschool van Arnhem en Nijmegen, lectoraat Goed Bestuur en Innovatiedynamiek in Maatschappelijke Organisaties) De workshop behandelt beleids- [...]