Sorry, geen berichten gevonden
Videofilms - Videobewerking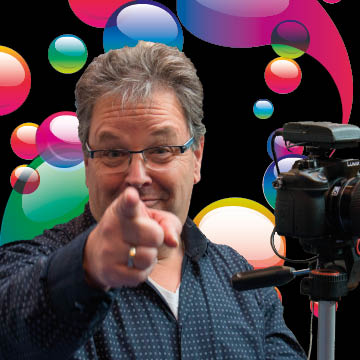 Hans Mestrum

Ik maak korte authentieke videofilms ofwel videoblogs. Dat kunnen impressies zijn van bijvoorbeeld een evenement, open dag, huldiging, of een video voor voorlichting, van een presentatie, productintroductie of een uitnodiging of van bevlogen mensen. Je vindt voorbeelden in mijn videoportfolio.

Ik voer het hele traject voor je uit, van intake tot opname, van bewerken van het videomateriaal tot het online zetten of aanleveren van het videobestand.

Schroom niet om contact met me op te nemen om te bespreken wat ik voor jou kan doen!
Laatste reacties
Hans Mestrum

25 May, 2016

gru

5 April, 2016

Hans Mestrum

6 November, 2014

Fons

6 November, 2014

Michel van de Wiel

6 November, 2014
Archieven
Categorieën