Fotoblog: Diploma uitreiking HAN Engineering okt 2010
About The Author
Hans is al 12 jaar bezig op het gebied van Social & Media. Vooral als videoblogger van projecten, evenementen etc. Per 1 januari 2016 is hij als videofilmer en videoblogger werkzaam in zijn eigen bedrijf hans ON experience. Hij maakt korte video's van evenementen, huldigingen, voorlichting, productintroducties, kennisoverdracht, presentaties, interviews, bevlogen mensen, open dagen etc. Schroom niet om hem om informatie te vragen wat hij voor jou kan betekenen. Bekijk ook zijn profiel website of kijk hieronder voor zijn online présence.
Welkom!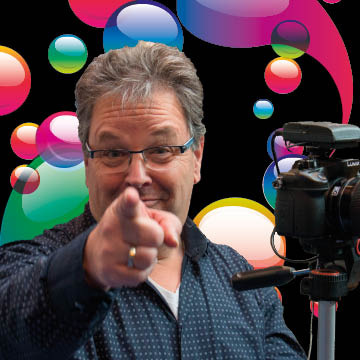 Hans Mestrum
Leuk dat je hier op mijn weblog bent. De video's en foto's die je hier vindt, zijn door mij gemaakt voor o.a. de Hogeschool van Arnhem en Nijmegen (HAN), waar ik videoblogger en videofilmer ben.

Per 1 januari 2017 kan ik vanuit mijn eigen bedrijf hans ON experience ook voor jou korte videofilms maken. Dat kan een impressie zijn van een evenement, open dag, huldiging, of een video voor voorlichting, presentatie, productintroductie of een uitnodiging of van bevlogen mensen.

Ik voer het hele traject voor je uit, van intake tot opname, van bewerken van het videomateriaal tot het online zetten of aanleveren van het videobestand.

Schroom niet om contact met me op te nemen om te bespreken wat ik voor jou kan doen!
Archieven
Categorieën