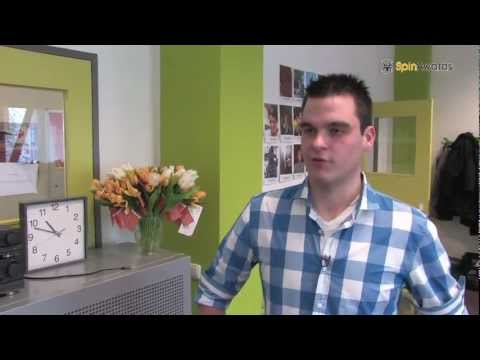 In dit filmpje zie je HAN-studenten die meededen aan de voorronde van de SpinAward Jong Talent van 14 februari 2012. Deze voorronde vond plaats op de HAN in Arnhem.
De SpinAwards zijn de grootste prijzen voor creatieve ideeën in digitale communicatie. Speciaal voor talenten is de SpinAward Jong Talent.
Wist je dat iedereen die studeert aan een nieuwe media-, design- of communicatie opleiding kan meedoen aan de Spinawards? Het is de kans om je beste werk te laten zien aan de hele wereld. Al het digitale werk dat je hebt gemaakt voor school of tijdens je stage mag je insturen. Ook studenten in België.
Read More