Over HANs
Deze pagina is natuurlijk continue aan verandering onderhevig. Maar hieronder alvast een woordenwolk die me typeren, daaronder een video waarin ik mijn visie geef op het een en ander en de link naar mijn LinkedIn profiel. Tot slot een presentatie over nieuwe media met daarbij ook de audio. Of kijk op About.me.
Woordenwolk
Hieronder zie je een woordenwolk. Deze is een weergave van wat je hier op deze weblog vindt. En het zijn woorden die van belang zijn of waren. Ze typeren mij dus.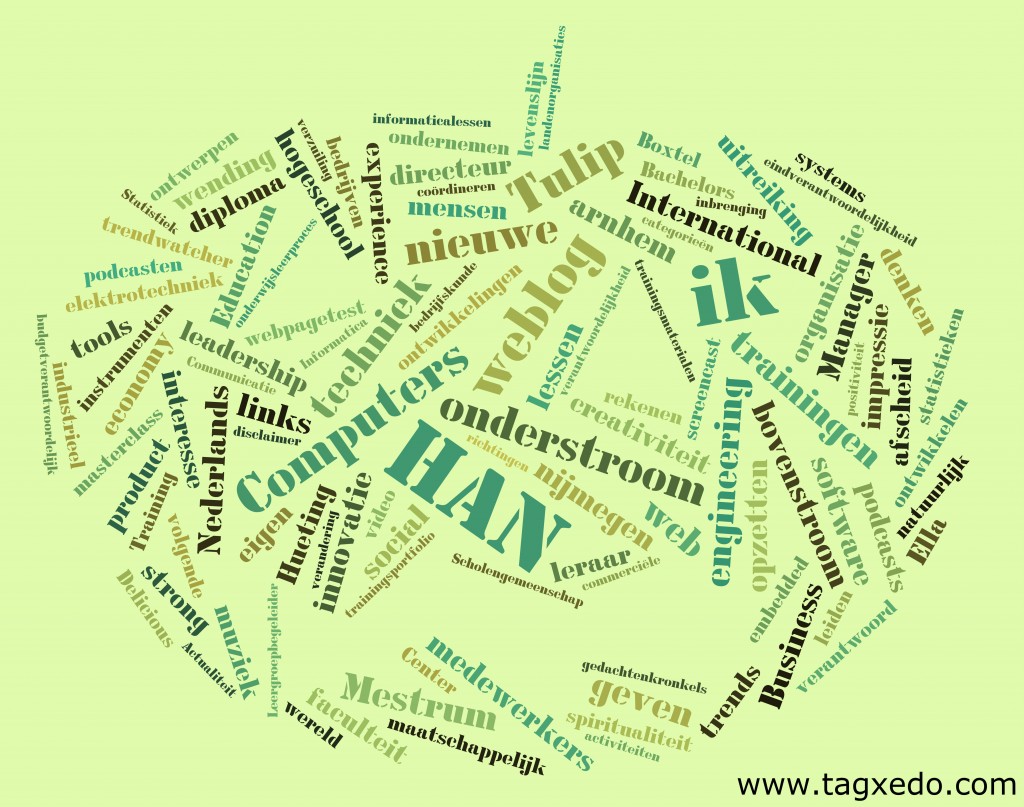 Videocompilatie
Een korte videocompilatie gemaakt door Henk Jan Winkeldermaat (punkmedia) waar ik praat over web2.0, liefde, passie, delen en geven. Het geeft mooi weer hoe ik tegen zaken aankijk en in de wereld sta.
Hans Mestrum; de kracht van nieuwe media from punkmedia on Vimeo.
LinkedIn profiel
Mijn LinkedIn profiel geeft mijn zakelijke carriere weer en mijn opleidingen.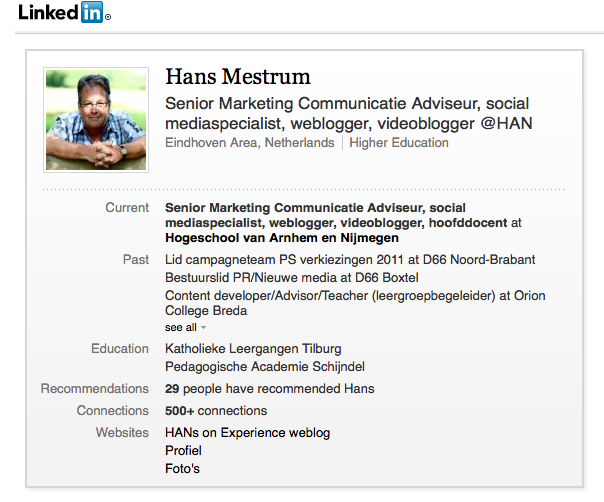 Een presentatie over nieuwe media.
Hieronder vind je een presentatie over nieuwe media of liever de nieuwe tijd waarin je mijn visie terug vindt.