Videoblog: Trade Fair Management in an International Perspective at HAN University of Applied Sciences (part 1 of 3)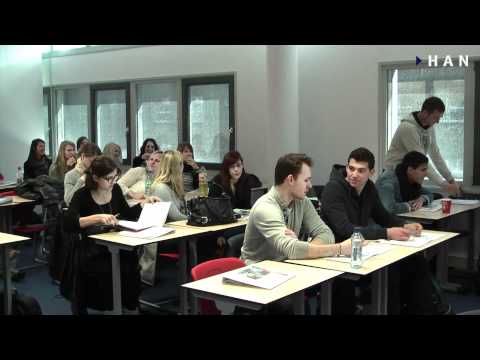 In March 2012 an Intensive Programme took place at HAN University of Applied Sciences in Nijmegen. A two week course in Trade Fair Management brought together students and lecturers from the Netherlands, Germany and Belgium. HAN in cooperation with two of its partner universities (Karel de Grote from Antwerp and Hochschule Munich from Munich) cooperated to organise this Erasmus-funded project.
The programme included lectures and practical assignments for the 7 mixed groups of students. At the end they presented business plans for a growing Dutch company in the food industry. The groups also visited two Trade Fairs during the course – Anuga TechFood Fair in Cologne and Ethnic Foods in Brussels.
http://www.youtube.com/watch?v=Aoqcau1Dv9A