Videoblog: Alumnus Arnhem Business School Christian Ueffing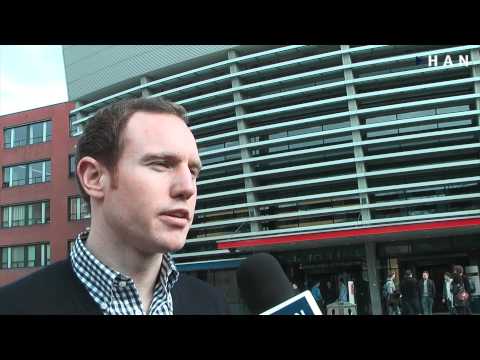 Christian Ueffing is alumnus of Arnhem Business School and wrote a cum laude Bachelor thesis in Communication. After that he did a master international marketing & brandmanagement in Lund Sweden and now has a very succcesful carreer at Edeka in Germany. He wrote several scientific papers.
Last Thursday he visited HAN University again and we were able to speak with him about his study and career.