Videoblog: Open Day Arnhem Business School / HAN EMR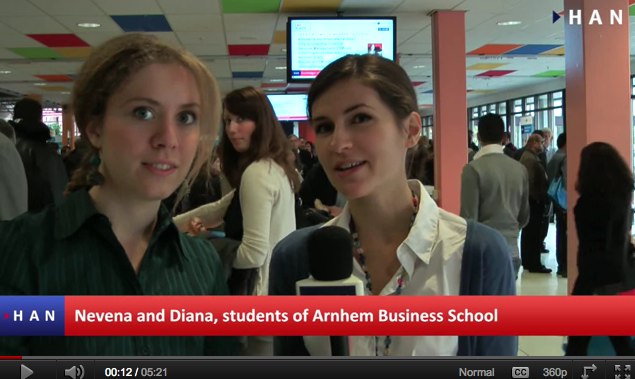 On November 19th the HAN University of Applied Sciences had an open day. Arnhem Business School, part of HAN Economie, Management en Recht, also had its open day. Diana and Nevena, students of Arnhem Business School interviewed several visitors, employees and students to see what it is all about.
See what future students think of ABS and why colleague-students of Diana and Nevena help out.