QRM Masterclasses Prof. Suri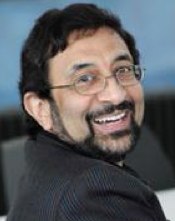 Wegens de grote belangstelling voor Quick Response Manufacturing (QRM) in Nederland, komt professor dr. Rajan Suri, de grondlegger van QRM, voor de derde keer naar Arnhem om Engelstalige masterclasses te geven. Deelnemers aan eerdere masterclasses waren buitengewoon lovend.
Prof. dr. R. Suri geeft de masterclasses op de volgende dagen:
Masterclass 1: Introduction to Quick Response Manufacturing: 7 november 2011
Masterclass 2: Using Manufacturing Critical-path Time (MCT) to Improve your Internal Operations and your Supply Chain: 9 november 2011
Beide masterclasses worden gegeven van 14.00 tot 18.00 uur in het Best Western Hotel Haarhuis in Arnhem. Prijs per deelnemer is € 295,00. Voor de sponsoren en Founding Fathers van het QRM Centrum geldt een gereduceerd tarief.
Hieronder de uitnodiging en een video die we eerder opnamen bij Bosch Scharnieren en waarin Prof. Suri meer vertelt over Qucik Response Manufacturing.