Fotoblog: project HAN Music Shoes bij opening Pop-up shop POTL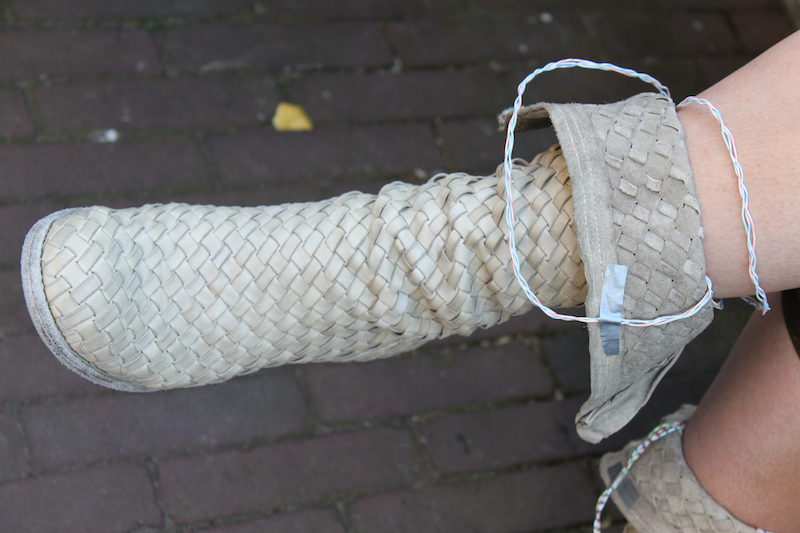 Gisteren was de opening van de Pop-up shop van the People of the Labyrinths. In een warme, zonnige en drukbezochte Kerkstraat in Arnhem lieten danseressen van Introdans zien waartoe ze met hun Music Shoes in staat waren.
Deze schoenen waren namelijk voorzien van druksensoren die verbonden met een ontvanger en laptop e.d. door middel van beweging zelf muziek maakten. Dit project is gemaakt door studenten van de opleiding HAN Communicatie & Multi-media Design in het kader van het semester Ambient Intelligence.
Hieronder de foto's.
[miniflickr photoset_id="72157626847905290″]Foto's HAN Music Shoews[/miniflickr]