Social Media from the Inside Out: get your hands dirty!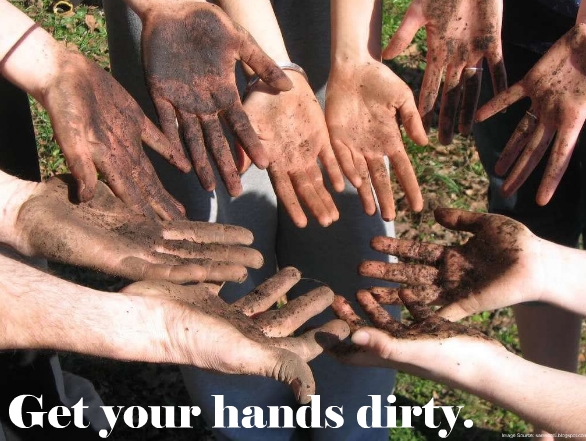 Nice presentation with a lot of sheets for discussion or brainstorm. I do not agree with all sheets. Especially those sheets which talk about structures and schemes a.s.o are not my favorites. I think more of an organic or chaordic approach. But I like the view of social media as tools and the questions to be asked.
Best sheets I like is: "Get your hands dirty!". So just do it. And get some feeling about being in control, using dialogue, be authentic and eager to learn and grow.
http://www.slideshare.net/bethharte/social-media-from-the-inside-out