Marco vertelt over de I-propedeuse bij HAN IMC (ICA)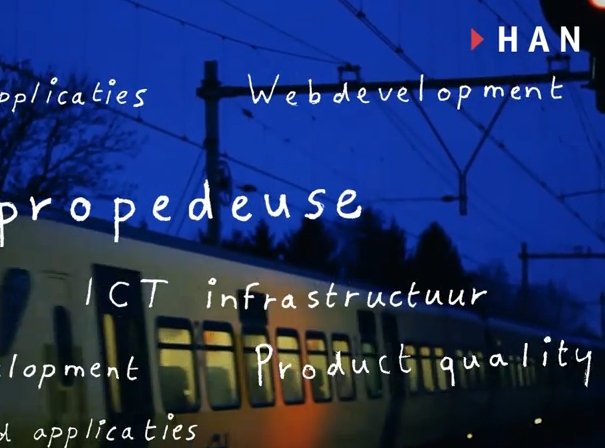 Marco is 18 jaar en volgt de Informatica (I) propedeuse bij de HAN-opleidingen Informatica, Media en Communicatie in Arnhem.
Hij vertelt waaraan hij in het eerste jaar zoal heeft gewerkt: database applications, game development en websites bouwen.
De jaren daarna mag Marco helemaal zelf opvullen, omdat er keuze is uit veel verschillende praktijkgerichte semesters. Denk daarbij aan: game programming, het bouwen van een interactieve internetapplicatie of het maken van een robot!

Studenten hebben niet alleen raakvlakken met informatica, maar ook met communicatie. Na de lessen kun je lekker ontspannen in de ICA Lounge of op de HAN Campus. Kijk voor meer informatie op: Naar de video in YouTube.
Of voor meer verhalen van studenten kun je terecht op de HAN Studeer Techniek blog.