HAN blad: The Future of Cities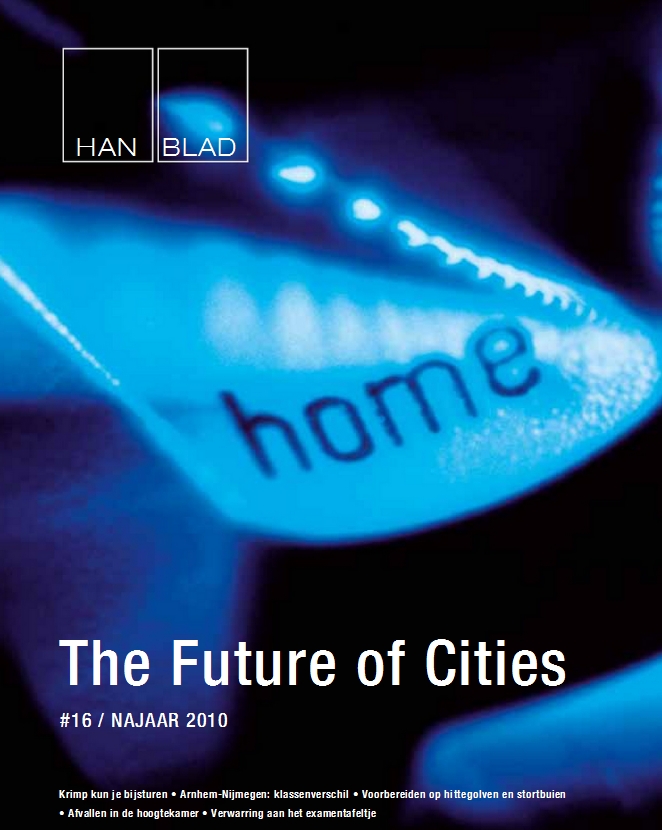 De bevolkingsomvang van steden gaat krimpen, die van sommige steden de komende jaren al. Met structurele krimp heeft de mensheid totaal geen ervaring. Hier ligt een groot kennisgebied braak. Reden genoeg voor het HANblad voor een 1e verkenning ervan, om te ontdekken dat er zowel binnen als buiten de hogeschool toch al de nodige 'krimpexpertise' aanwezig is. In dit nummer lees je meer over The Future of Cities, de toekomst van de steden.
In deze editie leest u meer over de volgende onderwerpen:
– 'Ontbouwen' en het voorkomen van kannibalisme tussen gemeenten
– Het belang van een creatieve klasse voor de locale economie en hoe je die groep aantrekt
– Duurzaamheid en woonklimaat en hoe een stad zich daarmee kan profileren
– De wijze waarop de groeiende groep ouderen zin kunnen blijven geven aan hun leven
The Future of Cities HAN Blad16
De HAN organiseert ook de HAN Creative Masterclass: The Future of Cities.