The Making of…. nominatiefilmpjes GasTerra HAN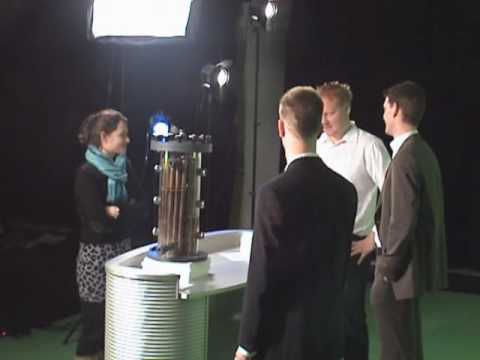 Afgelopen dinsdag gingen de HAN Studenten die genomineerd zijn voor de GasTerra Transitie Jaarprijs naar een studio in Aalsmeer waar Green Dream Productions de opnamen van beide nominatiefilmpjes verzorgden voor de website van GasTerra en tijdens de uitreiking. Leuke ervaring natuurlijk.
Ik mocht daar ook bij zijn, maar de treinen reden helaas niet vanaf den Bosch in verband met een bommelding. Gelukkig vond ik hoofddocent Built Environment Frits Schultheiss bereid een camera mee te nemen en wat te filmen. En zie hieronder het resultaat van the making of. Je ziet de studenten het ecoblock en de warmtebuddy presenteren en zich voorbereiden.
Leuk om dat zo toch te kunnen zien!