Videoblog: sfeerimpressie Studiecentra HAN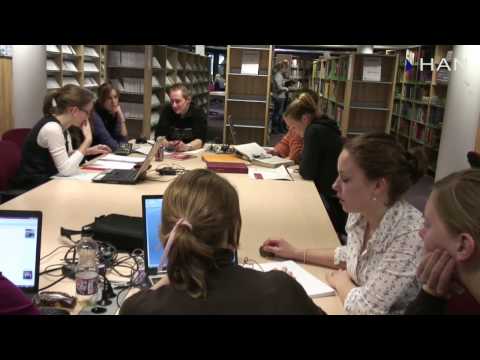 In het kader van de lancering van hun nieuwe website maakte ik een video van alle Studiecentra van de Hogeschool van Arnhem en Nijmegen. Ik was dus op alle lokaties in Nijmegen en Arnhem.
Je ziet daarnaast ook een studente de nieuwe website bekijken. Daarvan, en dan met name van de nieuwe zoekwidget HANQuest, maakte ik al eerder een screencast.
Of bekijk de video in high definition in YouTube door rechtsonder te klikken in de video hierboven (na op play geklikt te hebben) en dan HD te kiezen of in Vimeo.