Videoblog: impression of visit of Sinterklaas at HAN HLO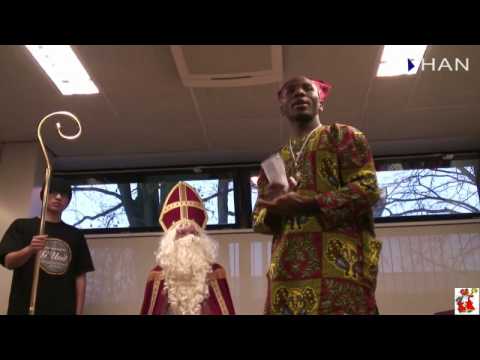 It was a great atmosphere. Cosy, with humor and cultural performances. And with Sinterklaas as guest, there was a rich environment of intercultural exchange. 'Pepernoten' and 'TaaiTaais' are strange things for Chinees students. And why does Sinterklaas have a staf. Well one student volunteered in helping Sinterklaas in holding his 'staf'.
Link to the video in High Definition (great at Full Screen).
and in Normal Quality.
Music Geert Veneklaas: Muziek voor Media