My making of a screencast: viral Happybookers.nl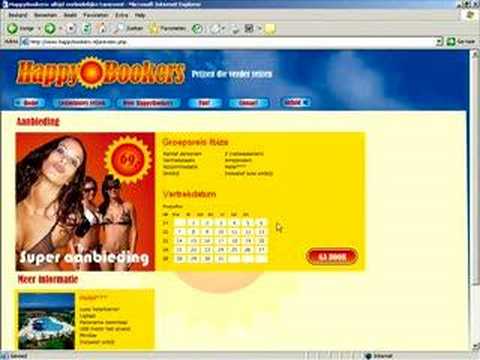 Misschien al wel van gehoord. De viral campagne van Supersaver. Op MarketingFacts.nl of op Creativefacts.nl. Daar hoort natuurlijk ook een viral filmpje bij. En het leuke daarvan is dat het een screencast is, die ik heb gemaakt voor Accompani. Iam-studios heeft er de audio onder gezet.
Creativefacts heeft de screencast natuurlijk ook online staan. En ik zie dat het filmpje al bijna 1900x 2700x bekeken is nu 😉
Tja zo kun je dus ook screencasts inzetten.
Mochten er meer bedrijven of personen zijn die een screencast willen maken voor een viral. Ik hou me aanbevolen.
Technorati tags: happybookers, supersaver.nl