Doc Searl's presentatie op Les Blogs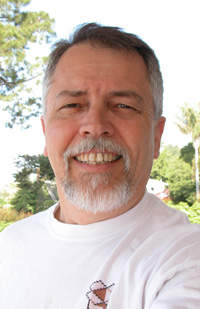 De closing presentation van Doc Searls op Les Blogs heb ik niet meer geblogd. Maar die was bijzonder goed. En gelukkig staat deze presentatie van Doc Searls nu on-line. De titel is: What blogs are vs what they are not. Het is een echte aanrader! Hij zegt onder andere:
"If we say blogging is 'content', for 'consumers in an 'audience' we lose."
We zijn producers in plaats van consumers en het gaat volgens hem niet om content maar om het schrijven zelf. Blogs zijn conversaties tussen schrijvers en lezers. Ze informeren ons. En ze veranderen ons. We leren er van. Ook Doc gebruikt weer het woord authority. Autoriteit moet je verdienen, krijgen.Van anderen.
"Blogs are an example of the demand site, supplying itself."
Het gaat er ook niet om om zo lang mogelijk op een blog gehouden te worden. Nee je gaat er weer weg. Op je leerweg. Op zoek naar andere 'ontmoetingen' waar je iets mee kunt.Wat wel blijvend kan zijn zijn de ideeën van iemand of zijn mening. Doc is mede auteur van de Cluetrain Manifesto.

Tags: les blogs, cluetrain manifesto, lesblogs